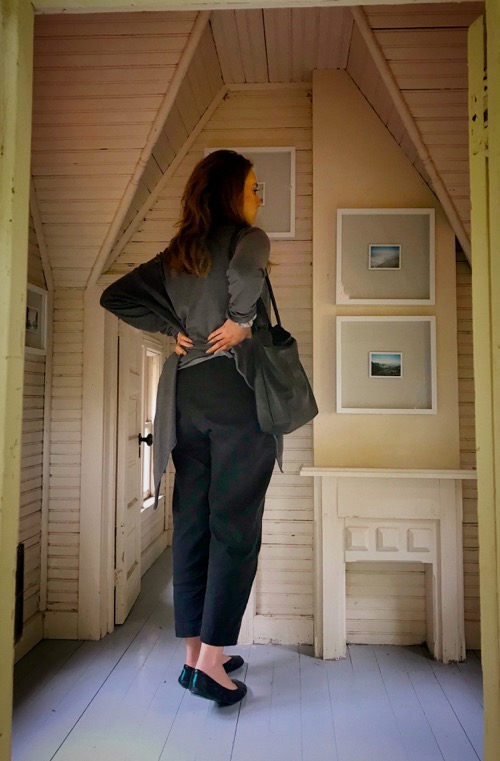 Andrew Ranville
Instant Vista
Opening March 23, 2019
Closing April 28, 2019

"Instant" camera, "instant" pictures, "instant" memory. In 1948 Polaroid ushered in the pleasure of "instant" gratification to American consumers wishing to capture their memories in the moment of their making. By 1963 the Polaroid Land Camera was the rage. And although the competition, Kodak, had instamatic cameras that were easy to load, point and shoot, you still had to go through the process of processing. Today, after a half-century of technological advances, with "Instagram" offering instantaneous sharing and dissemination of selfies on devices, Polaroids – and other analogue processes – are making a nostalgia-fueled comeback.

Artist Andrew Ranville bears this history in mind in his Polaroid prints, which treat the unique Polaroid print object as sculpture and icon. Referencing the photo object as a part of the pictorial process, he then makes the actual Polaroids precious by showcasing them in display cases, or hanging them like icons on walls.

The PLAYhouse becomes a miniature temple for Ranville's Polaroids in the exhibition Instant Vista. The vastness of the landscapes that comprise their subject matter is underscored by the miniature, intimate space inside the PLAYhouse. Here the venue and the objects interact as the PLAYhouse windows frame their own vistas of the outdoors and beyond.

Please call or e-mail for hours, appointments and view times. Also on Facebook.